For quite a long time, VAT has been expanding beyond tax departments and now increasingly also affects other business units, such as purchasing and sales, which are now being forced to deal with VAT.
With our e-learning programmes, we can offer you the opportunity to build up tax know-how within your company, step by step, and to deepen your company's existing VAT know-how.
However, our e-learning programmes can do more than just serve to provide employees with further tax training, they also ensure that companies fulfil their due diligence obligations. After all, within the framework of a functioning tax compliance system, it is essential to both regularly train employees and to document this fact.
We can develop and produce learning units tailored to the requirements of your company, which we can make available to you through various channels. Depending on your requirements, you receive the learning content in the form of SCORM, HTML5 or xAPI packages so that you can use the learning units in your own learning management system (LMS).
 

E-learning offers businesses the opportunity to benefit from a contemporary, uncomplicated way of updating and broadening teaching content.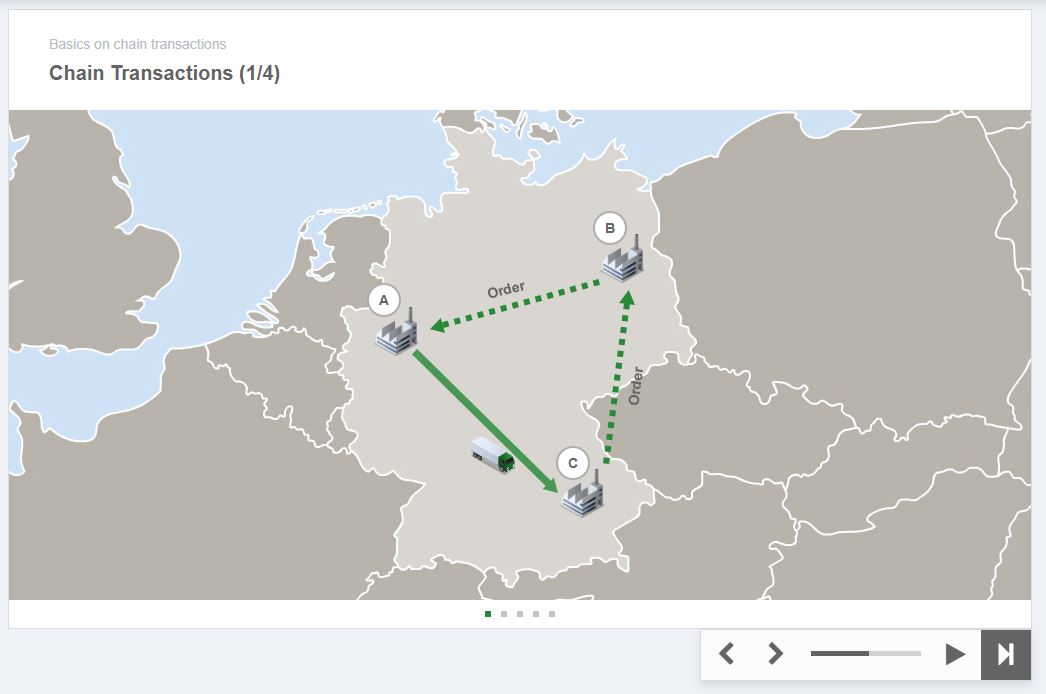 Integrated tests make it easy to monitor learning performance and share appropriate feedback on learning processes.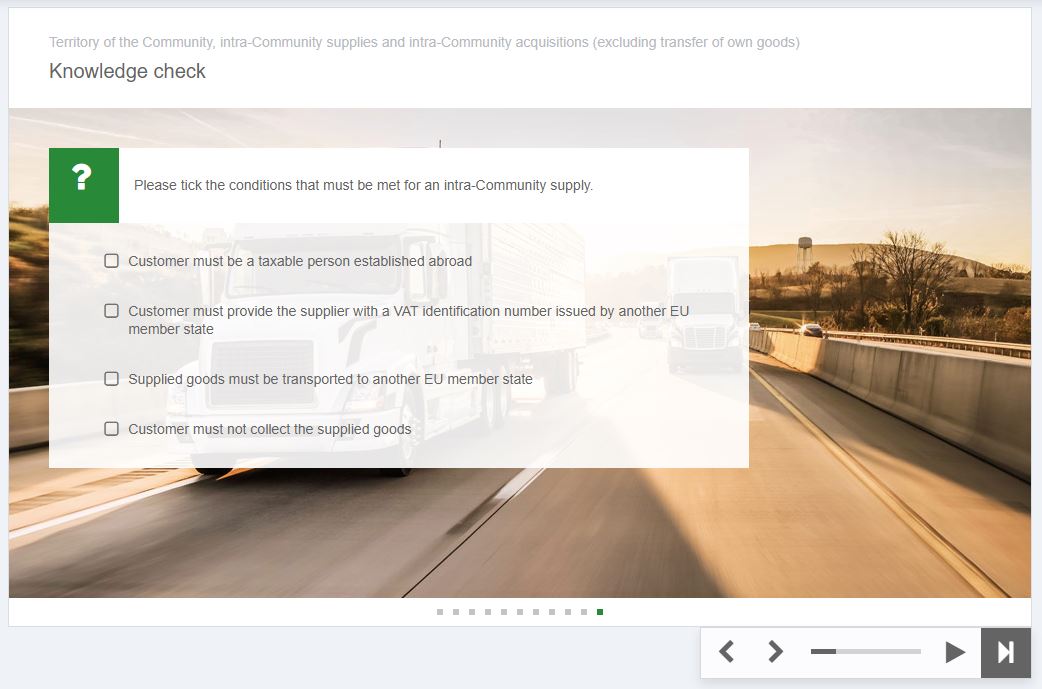 Employees enjoy the advantage of being able to achieve their learning objectives irrespective of time and place. We have found that self-directed learning and independent learning control are strong motivators and make learning fun.